| | |
| --- | --- |
| Posted on 28 June, 2019 at 20:55 | |
I was called to Gallery walk this week on Tamborine Mountain, the lease of a group of shops was changing owners and a tenant had mentioned a problem with the pump cycling, a pressure test was carried out on the water main which deffinately showed a pressure drop which indicated a water leak somewhere. After checking all above ground taps, toilets and hot water services I had to move onto underground fittings. Sections of pipe work were divided to locate the area where the problem was showing a pressure drop. The leaking fitting was dug out and repaired.
This leak had been going on for two years!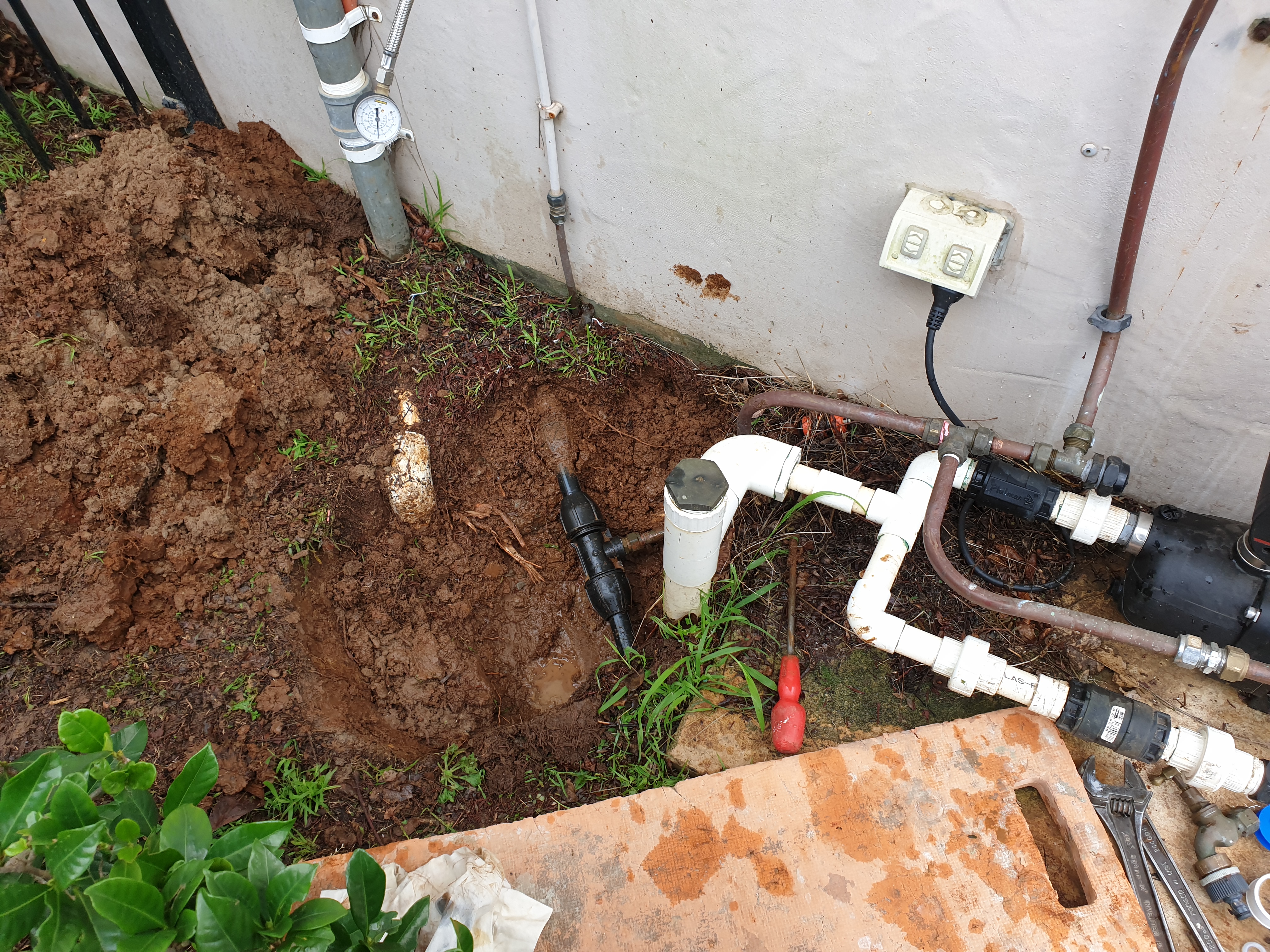 Categories: None